F1 season starts on the 14th! Since I've been doing the whole Fantasy NASCAR thing, I am certainly doing the whole Fantasy F1 thing. I'm just rounding out my team.
Who I've picked:
A Driver: Raikkonen
B Drivers: Nakajima; ???
Those question marks you see there is my indecision about picking up Nico Rosberg or taking Mark Webber instead. I've been surprised by both Red Bull's and Williams' pace this season. Picking up Nakajima was not a difficult decision. I'm just hoping that he'll be able to manage this kind of competitive pace in a real race. As he hasn't crashed the car lately, I'm very confident.
People I'd strongly advise you to pick:
Obviously picking up Kimi Raikkonen is never a bad idea. I'd plan to use him at Bahrain. Trust me.
The one track I definitely think you should run Raikkonen at is Spa.
He won it last year, in 2005, in 2004, and based on that I'd say he'll probably win it again this season. Also, it
is
his favorite track, so you kind of owe it to him.
Mark Webber. Is amazing. And Australian. Has started to look rather good and competitive (and, as always, like a really nice guy) in testing as of late. Incidentally, I just made up my mind a bit ago and picked Webber for Australia, but I might change my mind. Still, I'd use the Red Bulls. (NOTE: Looking forlorn is kinda Mark Webber's thing. This is his signature pose: sad puppy dog face, usually while plugging ears.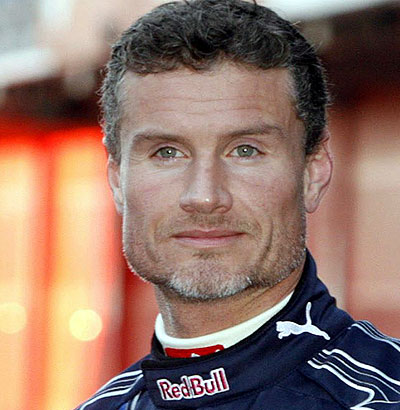 Also, David Coulthard (soon the be the Father Time of F1) is all better (neck injury, no more!) so feel free to use him, because he is also quite fast and his head is startlingly square, which I find
fascinating.
I really do not want to say this, because I am still a little miffed with Giancarlo Fisichella, but I think he is a reliable B driver pick. He's settling in really well with Force India and so far he's looked fairly comfortable with the new machine. Still a bit arrogant, though.

If you're planning on making up a team, this is who I would try and stay away from:


First off, the BMWs. I'm still skeptical as to whether or not they've sorted out the problems with the car, although they've looked slightly better recently, I think. HOWEVER, if I were going to pick one of the BMWs, it'd definitely be Kubica (R). He's been out-pacing Heidfeld (L) at almost every testing session.
Secondly, (as if I really needed to say this) I would keep away from Super Aguri, as they haven't tested once. That's not a good sign.
Also, I'm inclined to say don't pick up Sebastian Vettel unless Australia goes really well. If you
really
want to run him, I'd do it when he's still in the 2007 or towards the end of the season after he (hopefully) adjusts to the new car. ( I do think he is a great driver - it's just the car I'm worried 'bout.)

People to be really nice to:


Jarno Trulli: I know I get frustrated with him every other day, but I'm glad to see he's got his confidence back. I'll be watching out for Toyota. They might surprise me.
Sebastien Bourdais: It's his first F1 start and he's nervous about qualifying, so try not to pick on him if he does poorly. And as this is making him sound like a seven-year-old boy, please don't steal his money, break his glasses, or push him off the jungle gym.
Super Aguri again. You've got to feel bad for Anthony Davidson and Takuma Sato. Imagine not having practiced at all. It's got to be frustrating and embarassing. Be kind and don't make it worse for them.
COMING SOON: Emily's F1 Off-Season Awards and 2008 Predictions